卒業生紹介
I am most proud of being a part of building that APU spirit of "We can do it!"
Morse Caoagas FLORES さん
アジア太平洋学部 2006卒業
国際連合人権高等弁務官事務所
United Nations Office of the High Commissioner for Human Rights (OHCHR)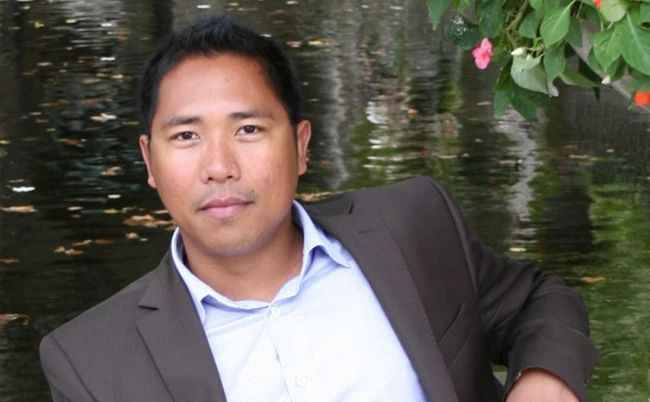 I decided to attend APU because I wanted to be a part of a community where I can play a role in building a community. APU was barely 2 years old when I entered and I loved it because it was both a great challenge and opportunity. It was such a challenge because there wasn't much in there for us but it was those same challenges that actually made us students, faculty and staff very creative and resilient. As a newly established university back then, I am most proud of being a part of building that APU spirit of "We can do it!"
I have chosen APS because I was attracted by the academic and professional backgrounds of several faculty members of the college. I was most inspired by Professor Itoko Suzuki, who was a former Chief of the UN Department of Economic and Social Affairs (UN DESA).
I was in high school when I decided that if I am going to work one day, I am going to work for something that is bigger than myself and to put the dignity and the well-being of the individual or community at the center of my work and career. That's when I realized that my calling is to work in the United Nations Office of the High Commissioner for Human Rights (OHCHR).
When I read Professors Suzuki's profile, I immediately saw myself under her guidance and truly enough, I did not only take several of her courses, I ended up being mentored by her where she personally introduced me to some of her contacts in the United Nations and provided me with lots of insider's tips on UN career development.
Activity wise, the most memorable episode of my time in APU is being a part of the organizing team that hosted the 1st World Student Summit in APU in 2002 while still a freshman student. My experience with the Summit has inspired me and other fellow students to establish the Asia Pacific Student Association for International Development (APSAID) with the main purpose of raising awareness about development through cultural exchange programs.
During my time as the president of APSAID, I led a delegation of about 15 APU students to the World Student Forum held in Casablanca and hosted a delegation of Greenlandic students for a cultural exchange in Beppu and Kyoto in 2003. The following year, I led a group of about 30 APU students (members of APU Yosakoi Dance Circle) that went for a cultural exchange program in Taiwan, Turkey, Denmark & Greenland. Other members of APSAID also went for exchanges and attended youth and student conferences in South Korea and Thailand.
My ultimate goal for the future is to come back to APU and teach and inspire the next generation of APU students in order to operationalize APU Vision 2030 which boldly proclaims that "APU graduates possesses the power to change our world…will pursue freedom and peace with a deep respect for human dignity". I see myself in the future giving back to APU, in ensuring that it is a "Global Learning Community", where dialogue and search for common are the main tools in building a sustainable future of the Asia Pacific Region.
Believe you can and you are halfway there! "